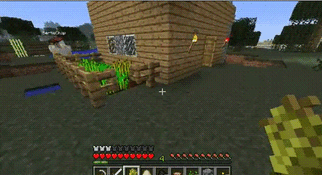 T.E.B.O.O. (The End Base of Operations), as it is referred to as by Bertie, is a small hut in the swamp that is used by Gamechap and Bertie as temporary shelter while they are trying to find a stronghold. They grew a few huge mushrooms and wheat near it. The series is not cancelled yet, so it is still being extended.
Ad blocker interference detected!
Wikia is a free-to-use site that makes money from advertising. We have a modified experience for viewers using ad blockers

Wikia is not accessible if you've made further modifications. Remove the custom ad blocker rule(s) and the page will load as expected.